Construction has commenced on Grocon's luxurious Twenty95 Manly following the selection of Construction Profile as the design and construct contractor for the development.
Head of Residential, Christian Grahame, said "Twenty95 is set to enhance the bustling beachside suburb of Manly and we're excited to have Construction Profile on board to deliver this high quality product"
The 24 apartment project was a sellout in just over a week to predominately local buyers who were attracted to the location, attention to design and innovative solutions such as surfboard storage for the local beach going purchasers.
Like all of Grocon's residential projects Twenty95 is targeting 100% compliance with the guidelines of Livable Housing Australia (silver) – a process that began on the firms' Parklands Project which will be home to the athlete's village during the Gold Coast 2018 Commonwealth Games.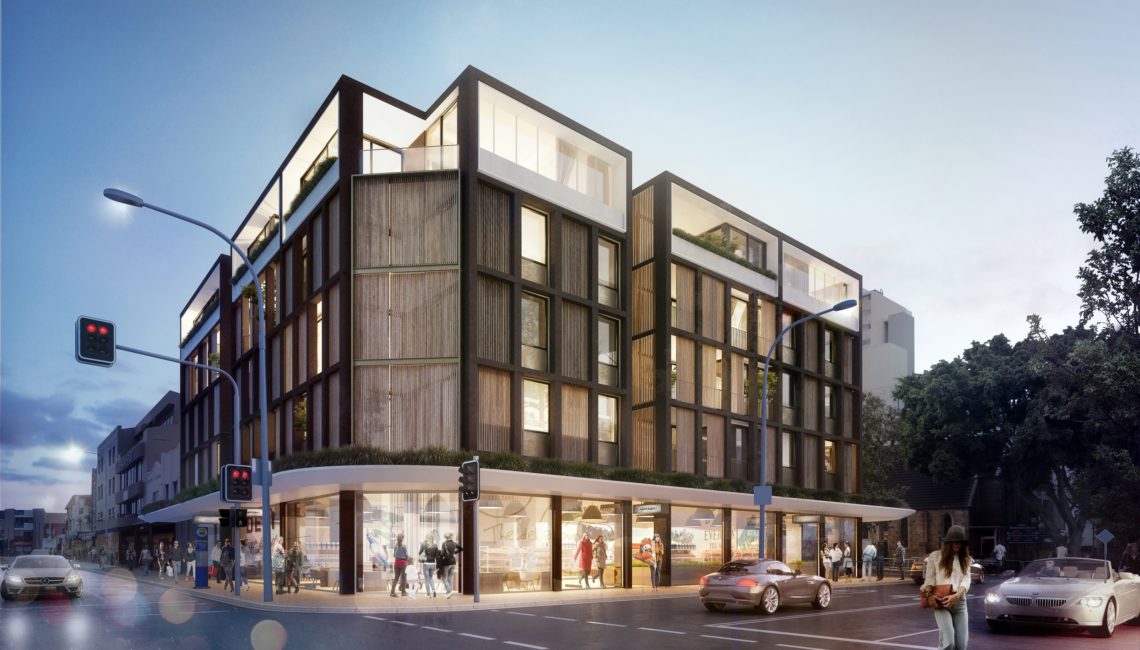 Twenty95 sets a new standard in accessible, luxury design – it will be a wonderful development in a premium location for people at all stages of life at the heart of the design.
In addition to accessibility, Grocon has concentrated on sustainable solutions for the development including the maximization of sunlight, cross ventilation, water efficient fixtures and recycled materials on the façade cladding system.
"We're finding that there continues to be a very strong demand from local purchasers for quality apartments in Sydney and Melbourne that have been designed to be great places to live. In addition to carefully designed layouts the added benefits of sustainability and accessibility are attractive to purchasers for the long term amenity they offer" said Christian Grahame.
The project follows the recent success of Grocon's Greenwich development in Melbourne's leafy suburban hub of Fairfield which commenced construction in February this year.
"We are now working on the early stages of further exceptionally well designed projects of the nature of Twenty95 and Greenwich in Melbourne, Sydney and South East Queensland" said Mr. Grahame.
Construction of Twenty95 Manly has commenced and the project is on track for completion in early 2019.
For more information on the project visit www.twenty95manly.com.au
Media Contact
Melinda D'Cruze
0408 202 598