Grocon is delighted to announce its new membership of Supply Nation.
Grocon CEO Craig Mitchell said "Our membership of Supply Nation embodies our commitment to diversity both in our workforce and within our procurement processes."
Even prior to its membership of Supply Nation, Grocon has spearheaded the following procurement initiatives:
• Working with Reconciliation Australia Grocon developed it's very first Reconciliation Action Plan (RAP);
• On the Parklands Project Grocon implemented its first Project Indigenous Participation Plan which aims to maximise the employment, training and business opportunities for local Aboriginal and Torres Strait Islander peoples.
• On our Ribbon project in Sydney we have engaged significant indigenous owned business as suppliers and sub-contractors.
To date we've worked with the following organisations and Supply Nation Indigenous businesses:
• Reconciliation Australia
• Lisant Group
• DMAC Personnel
• Naturecall
• Yolla Development
• Iscariot Media
• Snap Printing
• Shusai Risk Management
• Red Arrow
• We Create Print Deliver
• Joseph Myers Photography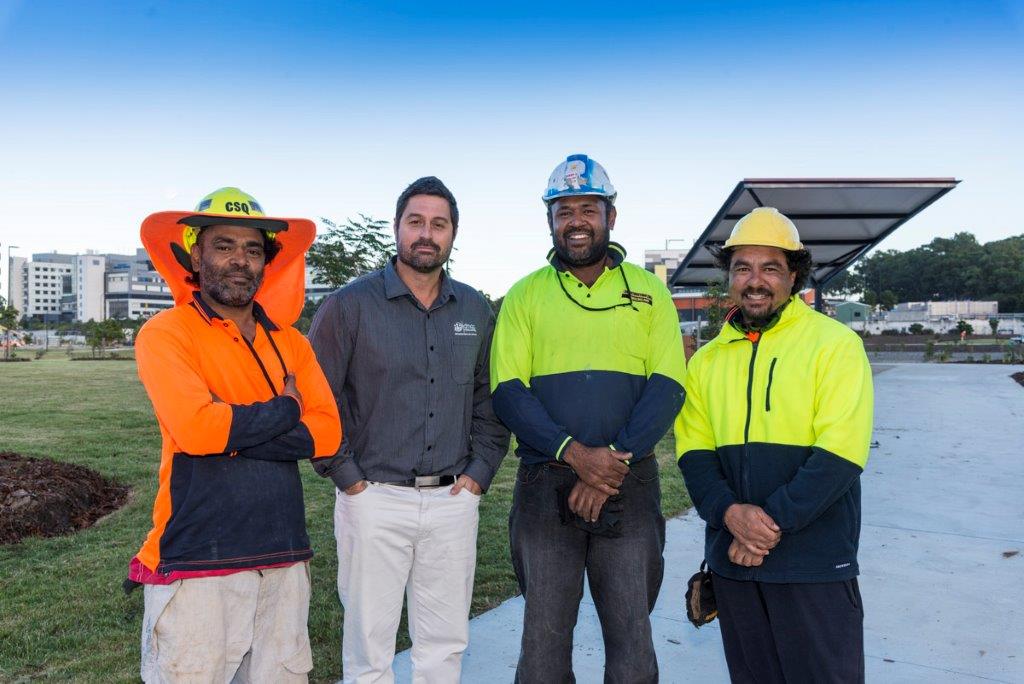 Supply Nation Chief Executive Officer, Ms Laura Berry, said "we are delighted to welcome Grocon into the Supply Nation program and we look forward to working with them to develop their supplier diversity footprint and the measure of our collective success will be in the value of transactions between our members and suppliers."
As a leading Australian employer, Grocon recognises its role in improving employment access and opportunities for Aboriginal and Torres Strait Islander peoples. Through its membership of Supply Nation Grocon aims to play an important role in closing the gap on Indigenous disadvantage by facilitating and contributing growth in Indigenous enterprise in Australia.
Supply Nation is a simple and effective collaboration between Government, Corporate and Indigenous Australia. Supply Nation's mission is to facilitate, encourage and promote business between these sectors and Indigenous owned businesses.
Supply Nation connects its members to Indigenous businesses to build a vibrant and prosperous Indigenous business sector by incorporating Indigenous owned, controlled and managed businesses into the supply chain of Australian companies and government agencies..
For more information www.supplynation.com.au
Media contact
Melinda D'Cruze
0408 202 598